Дата публикации: 06.10.2019
A solemn ceremony of awarding the winners of the republican competition "Teachers - in the honor of trade unions", organized by the Federation of Trade Unions of Uzbekistan, was held at the Alisher Navoi State Academic Theater of Uzbekistan in Tashkent.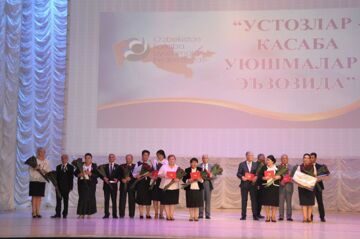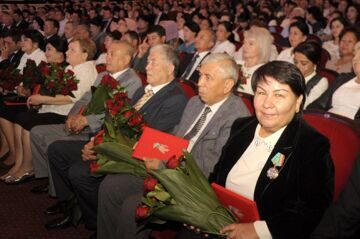 During the event, a group of self-sacrificing mentors and mentors, who have been working in the education system for many years, were given vouchers to relax and improve their health.
I have been coaching for 37 years, - says professor of Tashkent State Technical University Parahat Matyakubova. - For the past years I have participated in scientific conferences and international conferences in Korea, Germany and Canada. Recently at the World Forum in Canada, I was awarded the Specialist of the Year Award and was awarded a gold medal and a diploma. The experts highly appreciated the scientific novelty created by me, namely the design of the grain control device and its software. Currently, the Ministry of Innovation Development is working on implementing this innovation. It was a great pleasure for me to acknowledge the work of the trade unions and to send one of the best sanatoriums in the country.