Дата публикации: 04.09.2019
The inventive woman from Uzbekistan took a high place in the International Exhibition in Canada
IV International inventors Innovation Contest in Toronto, Canada-" the 4th International Invention Innovation competition in date, ICAN 2019 Toronto Intenational Society of Innovation and Advanced Skills (TISIAS) ICAN 2019 " was held.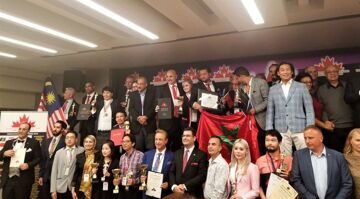 According to the Ministry of public and Mass Media Relations of the women's Office of Uzbekistan, this international exhibition is being held with the aim of studying and promoting the achievements and new technologies in the field of World Science and technologies. More than 500 inventors from more than 50 countries participated in the ICAN-2019 exhibition with their inventions and innovative developments in various areas of scientific technology and technology, food, medicine, chemistry and industry.
It is noteworthy that for the first time parahat Matyakubova, a scientist from Uzbekistan, was sent by the women's Department of Uzbekistan to participate in this international exhibition. He demonstrated his achievements in the field of scientific research on the topic" dielectric moisture meter software in the process of grain storage and processing".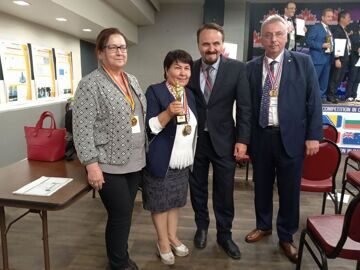 This invention of the scientist from Uzbekistan, doctor of technical sciences, professor Parahat Matyakubova was highly appreciated by international experts. The Uzbek scientist was awarded with the Special Prize" inventive specialist "and the gold medal" ICAN 2019 " — " The Finals "in the contest" Toronto Intenational Society of Innovation and Advanced Skills (TISIAS)".