Дата публикации: 16.07.2019
Proceeding from the many years of experience of developed countries of the USA, England, Germany and Japan, we can say that standards play an important role in solving the existing problems of the development of the country's economy.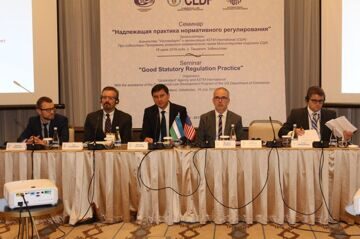 The full-fledged formation of standards contributes to the development of quality and safe products, the level of ensuring the safety of the objects of the national economy, the economic efficiency of production processes, the assessment of risks and their prevention. In this regard, it can be said that at present, standards are an important link between the development of the economy.
In the last years, attention was paid to the development of the standardization system in our country. In turn, based on the development strategy of the chosen development of our country and based on the experience of other countries, a new legal framework for Standardization has been formed.
Today at the Hyatt Regency Tashkent hotel began its work on the initiative of the agency "Uzstandard" and Trey's seminar on the theme "practice of technical regulation and standardization" in cooperation with the United States Department of Cavdo, the CLDP program, ASTM International.
The seminar of the Trey is conducted by Jim Olshefsky, Lewis Frederick, experts of the ASTM International Organization.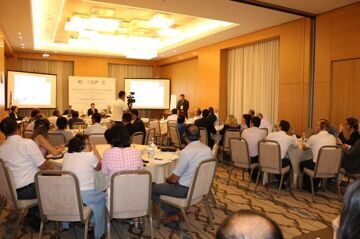 At the seminar, lectures on such topics as the work carried out in the United States for many years in the field of standardization and technical regulation, technical activities, assistance to scientific and technical cooperation, harmonization of national standards with international standards for the elimination of technical barriers to trade, cooperation activities between Uzbekistan and the United States on the harmonization of standards and.